Use Home Design Software for Working Drawings, Material Takeoffs and Renderings
Envisioneer for Custom Builders
Work more efficiently while maintaining your high level of craftsmanship with tools designed for the custom residential builder. With Envisioneer 3D BIM at the core of your project, you will exceed your clients expectations.
Envisioneer helps you set your company apart from the competition. As the industry's easiest to use Building Information Modeling (BIM) software, Envisioneer carries detailed construction information to enhance your home and light commercial design productivity from concept to construction. With a suite of powerful modeling, construction, drafting and estimating tools, Envisioneer helps effectively portray innovative design ideas to your clients, provides the required construction documents and framing information to help reduce material usage, and minimizes the risk of errors on site.
---
Recommended Product: Building Essentials
---
Key Features for Custom Builders
Working Drawings

Design your building and automatically create elevations, sections and details from the BIM model. Easily add dimensions and titleblocks personalized to your business. If the design changes, you can update construction documents with each new revision with a single command. Envisioneer gives you everything you need in home design software for your design/build business.

Estimating

Accurate material lists for entire buildings are generated automatically from the BIM model. As you draw, it adds all the material up in an organized list. You can add materials, add waste factors and reorganize the list to suit your needs. The material list can be sent to an ERP system, Excel or print it right from Envisioneer. Home design software that offers much more!

Rendering

Photo realistic images allow your clients to visualize the design, preventing costly changes later on. Not only does Envisioneer create simple images but also 360 views and immersible VR experiences. Immerse your clients in the designs, upload them to your website and capture their interest.

Integration

Easily export your model to many different industry leading formats. Eliminate the need to redraw and reduce the chance of errors. Send to ERP systems, Excel, REScheck, 2020 Kitchen Design and many more. Import from AutoCad, Sketchup and many more. Integrating the information and sharing it reduces errors and time. Connect your office using Envisioneer as the hub of your home design.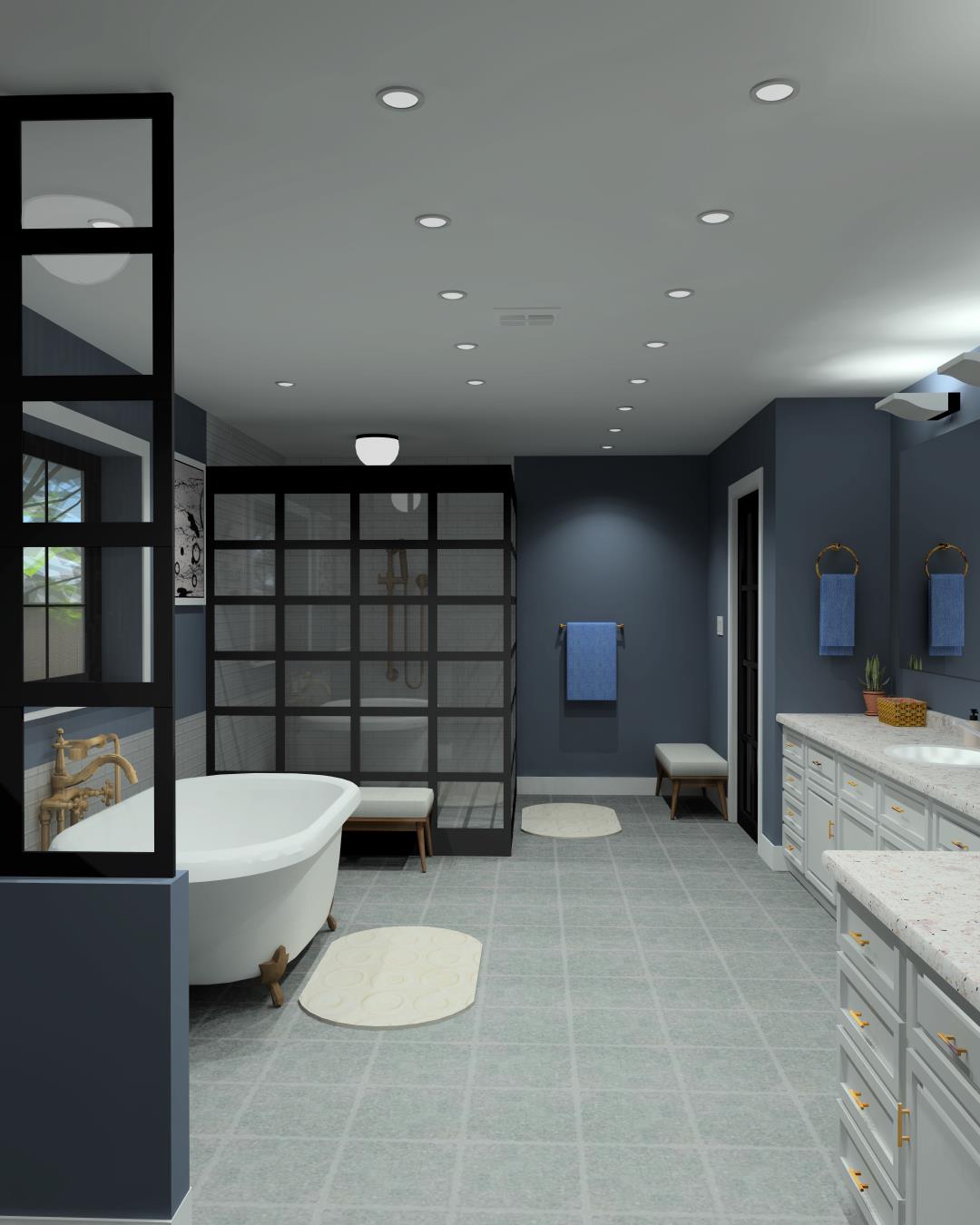 Testimonial
Since I started using Cadsoft for my residential designs I can produce detail for my clients which was simply too time-consuming before. The 3D capabilities give me an edge over the competition, help the client see what they are buying, and make the production drawings faster and more accurate. Satisfied clients have been my best advertising, providing all the work I can handle.
Gayle Wood, Building Designer
One Great Product
Four Personal Solutions!
Envisioneer is rich on features, but we all know that some things are best in moderation. Because of this, we offer four versions of Envisioneer. Each version comes packed with the right amount of functionality to match your project requirements and budget. Explore them all to find the right fit. No dressing rooms required!